The legal process to change name: Are you willing to change your name legally but are unable to do so because of the lack of the right information? Don't worry you have arrived at the right page here.
Changing your name legally in Madhya Pradesh is very easy with the procedure explained.
In order to avoid inconveniences, Please make sure that you are following the right steps prescribed under the procedure.
In this article we are going to explain the complete procedure of changing name legally like – filling out an application form, newspaper publication, list of required documents, getting your name change request approved and published in the Gazette of the State and after changing name what potential problems you are likely to face, etc.
Overview
Changing your name legally through Gazette notification requires various steps to be followed. The procedure is similar almost in every part of India with few minor changes depending on the State guidelines.
Service is available for – Name change, Surname change, firms' partnership deed change, change in address/place, etc.
Why to change name officially?
There are numerous reasons and requirements because of which you need to change your name legally, for example –
You are willing to change your name for any personal or societal reasons like – "Sanskritization" or so on
Change of your name after marriage
You have adopted a child and want to change his/her surname
Change of name due to astrological factors
Change of name for a personal gratitude, wish or fancy
Your name has spelling mistake, or missing any part (initial, middle, last or surname)
You want to change your surname
Your name is not matching to more than 1-2 documents
Your name is different in birth certificate
For any other reason
Stages involved in the name change process
The name change process will complete in 6 stages –
Document collection
Preparation of documents
Publication in local newspaper
Submission of documents in Govt. Press/Gazette office
Publication of your name in Official Gazette (done by officers)
Downloading the Gazette from official website of concerned State Government press
List of Documents required
Newspaper publication cutting
Affidavit (Rs. 50 Non-Judicial stamp)
2 Passport Size photos
Photo copy of any one document like – Aadhar card, passport, voter ID card, PAN card, driving license
1 Envelop
DD or Bank challan (Rs. 400)
Procedure
Step1: Firstly, collect all the requisite documents as prescribe above
Step 2: Go to any local news news paper / print media office and get your name change 'general notice' published in the newspaper
Step 3: Get an affidavit drafted and notarized on your name
Step 4: Fill application form (Standard format accepted only) carefully and attach all the supporting documents with it e.g – Paper cutting, Affidavit and supporting documents etc.
Step 5: Send/submit your documents to the Government Press office
Step 6: This is final step, if above steps have followed properly, there is a grate chance of getting your name changed within a few days
How much time does it take to change name?
The entire process involves more than 5 stages. If you have submitted your application form correctly and have attached all the required documents properly then soon your request is likely to be approved by the authorities.
The standard time to complete your request is 3 to 15 working days. The publication may also depend on the availability of slot and print frequency of the press.
Precautions
Don't overwrite on any document
Paste attested photos only with your application form
Confirm that you have attached the right amount of DD or challan with it
Before sending the documents, make sure you have the right address of the Government Press.
Madhya Pradesh Government Press address on Google MAP
for Madhya Pradesh Please refer to the below map –
How can we help you?
Though, you can submit your application form by yourself. However, it is a best practice to always hire an expert. We provide the name change service with a 50% discount to first-time users. – *FCFS Rule Applicable
For more details or to get your name changed legally, you can contact our verified partner/expert below –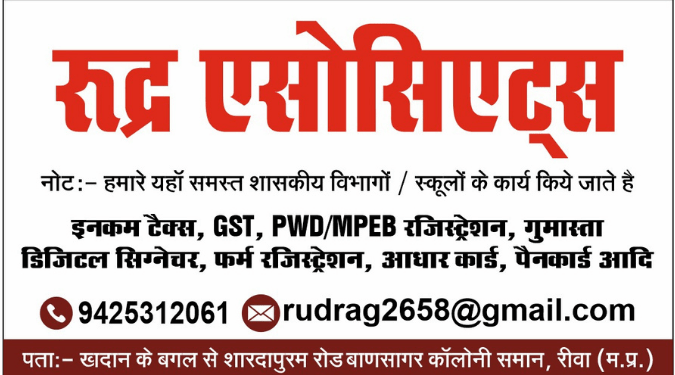 Note: Any payment made outside above Payment link will not be covered under our Refund Policy. To get highly assured service delivery you are encouraged to make all payments through our website using the Verified Partner payment links only.
What to do after you got your name changed through official Gazette?
Once, the publication in Gazette is completed, you can download this document from the official website of Controller, Government Press Madhya Pradesh Bhopal. The process is almost similar for any other state in India.
After your name is changed through this process, you are required to get your name updated in all or specific documents according to the name exactly published in the Gazette.
For this, you need to submit update/correction requests in specific/various documents like – To update your name in PAN according to the Gazette you have to submit request on NSDL Portal, For Aadhaar – UIDAI and similarly for change in voter id you will have to submit request on NVSP Portal.
Read these also: