Are you tired of using Bluestacks for running Android apps on your PC? Do you want to explore other options that can offer similar and even better functionalities than Bluestocks?
Well, we have got your back! On this page, we have listed the top 10 apps that are similar to Bluestacks and can provide an unparalleled experience in terms of gaming, productivity, and entertainment.
Now without any further ado, let's dive into the world of amazing alternatives to Bluestacks!
Is there any other app player like Bluestacks?
Yes. There are many apps like BlueStacks, we have provided a list of a few.
Why look at Bluestacks alternatives
In my personal opinion, Bluestacks App Player has no disadvantage if you have a high-performance computer, but if you have a low-performance computer for example Windows 11 with 8 GB RAM then you may find it difficult to run on your computer smoothly.
The now.gg has recently released Bluestaks10 which is specifically optimized for Windows 11 and Red Velvet Cake, an Android operating system (Android 11).
The best suggestion I can offer you before you finally look for a Bluestacks alternative, try to upgrade your pc with better system requirements.
Apps like Bluestacks
Still, Don't like Bluestacks? Here are the best alternatives you can try with –
1. Nox App Player
In my old laptop, i have Windows 11 and 8 GB RAM (DDR4) with 4 GB NVIDIA GFORCE Dedicated graphics card, but when i tried to install the Bluestacks and play Roblox i end up with Device heating, hanging and a system error.
However, i am using NoxPlayer on that device without any errors.
Based on that experience, I can say Nox App Player is one of the best app alternatives to Bluestacks. It has a clean and simple interface and it's very easy to use
If you love Android games I will highly suggest you NoxPlayer. Based on Android 9 (Pie), NoxPlayert is the perfect Android emulator to play mobile games on a PC.
Nox App Player also allows you to run multiple apps simultaneously, which is great if you want to use more than one app at a time.
The emulator is updated regularly, you can download the latest version of NoxPlayer 7.0.5.0 free which was released on 14 March 2023. The file size is 579 MB.
2. Memu
MEmu Play is the ultimate solution for all your Android emulation needs.
This powerful emulator boasts lightning-fast speeds, seamless compatibility with a wide range of apps, and a user-friendly interface that makes it easy to get started.
The latest version 8.1.2 of the Memu emulator is released on March 3, 2023, and it is available to download for free.
The best thing about this version is that is highly optimized for low low-budget computers and smoothly works with Intel and AMD processors.
It also supports – PubG, Call of Duty, Garena Free Fire, and Among Us like games.
3. LDPlayer
The LDPlayer is another free Android emulator for PC which is similar to Bluestacks. It is designed to provide a great gaming experience on a variety of devices.
The LDPlayer has been designed with gaming in mind and offers a variety of features that make it a great choice for gamers. Some of the features include:
A dedicated graphics engine that provides smooth and realistic graphics
Support for high-resolution displays
Integrated gamepad support
A variety of control options including keyboard, mouse, and touch controls
Ability to play multiple games at once
Multiplayer support
The player is compatible with AMD processors and is optimized for better performance. A dedicated app store is similar to Bluestacks which provides thousands of games to play.
With my Intel processor (8 GB RAM) it works flawlessly. There are various versions of the app. You can Download LDPlayer5 or LDPlayer9 on your device, both provide Virtualization Technology and performs best on computers.
4. Gameloop
Gameloop is an Android emulator developed by Tencent. It is another best alternative to Bluestacks designed for playing mobile games on PC.
Gameloop has exclusive keymapping and integrated graphics optimization technology. Some of my friends say it runs faster than Bluestacks and other Android emulators.
Gameloop uses less processing power than Bluestacks, so you can expect smoother gameplay and better frame rates. You can latest version of the Gameloop here.
Here are the key reasons why I think it is the best alternative to the Bluestacks available in the market.
Lower latency – Gameloop's reduced latency means you won't experience as much lag when playing online games.
Keymapping – With Gameloop, you can map keys to specific actions in games, making it easier to play using a keyboard and mouse. Bluestacks doesn't offer this same level of customization.
Better graphics – Gameloop supports higher resolution graphics than Bluestacks, so you can enjoy richer visuals and increased detail in your games.
More game compatibility – Gameloop can run more types of games than Bluestacks, including popular titles like PUBG Mobile and Call of Duty: Mobile.
5. Genymotion
Genymotion has been designed specifically for developers. It provides a wide range of features and tools that are not available on Bluestacks.
Genymotion supports all major Android versions (from Gingerbread to Nougat), while Bluestacks only supports a limited number of Android versions.
It is one of the apps similar to Bluestacks, Genymotion comes with pre-configured virtual devices for popular devices such as Google Nexus, Samsung Galaxy, etc. So you can test your app on different devices without actually owning them. Bluestacks doesn't offer this feature.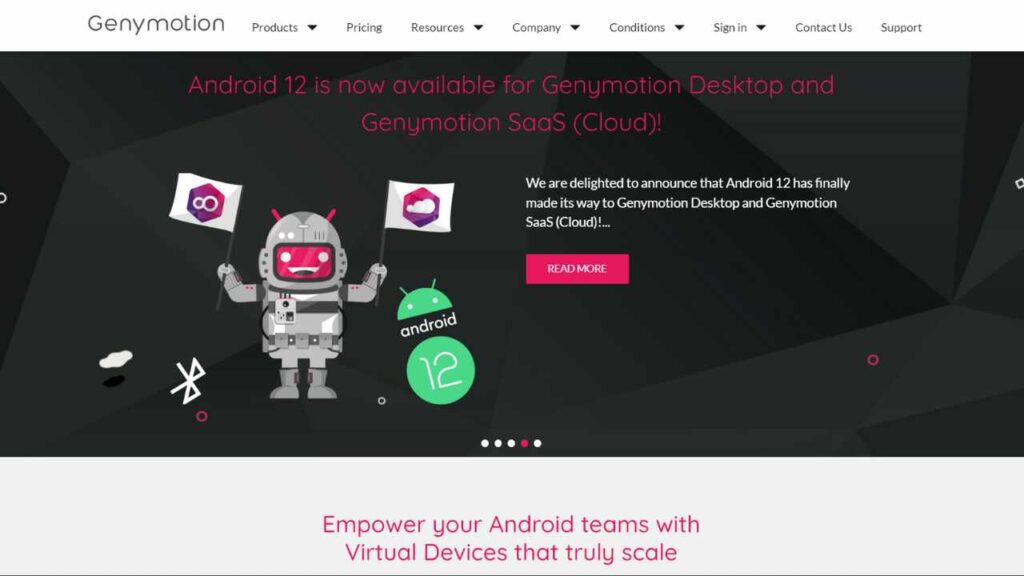 It provides a wide range of developer-friendly features such as OpenGL accelerated graphics, fullRoot access, sensors simulation, etc. that are not available on Bluestacks
With Genymotion, you can use Genymotion to test your app on different versions of Android, as well as on other platforms like Windows and Mac. There are over 40 different virtual devices available, ranging from the latest flagship phone to older tablets and phones.
Its setup is definitely easy, what i like most in Genymotions is that it includes features like GPS simulation and battery control, which is helpful when testing apps that use location or battery intensively.
But what i dislike about Genymotions is that it provides paid services, it charges $0.05/Minute per device.
6. Remix OS Player
Unlike Bluestacks, which is an emulator for Windows, Remix OS Player is based on the Android-x86 project, which allows you to install and run Android on your PC.
Remix OS Player is slightly different from Bluestacks in a few key ways. First, it offers a more native Android experience, with support for Google Play Store and all of the Google Play Services. This means that you can access the full range of Android apps and games on your PC, without any limitations.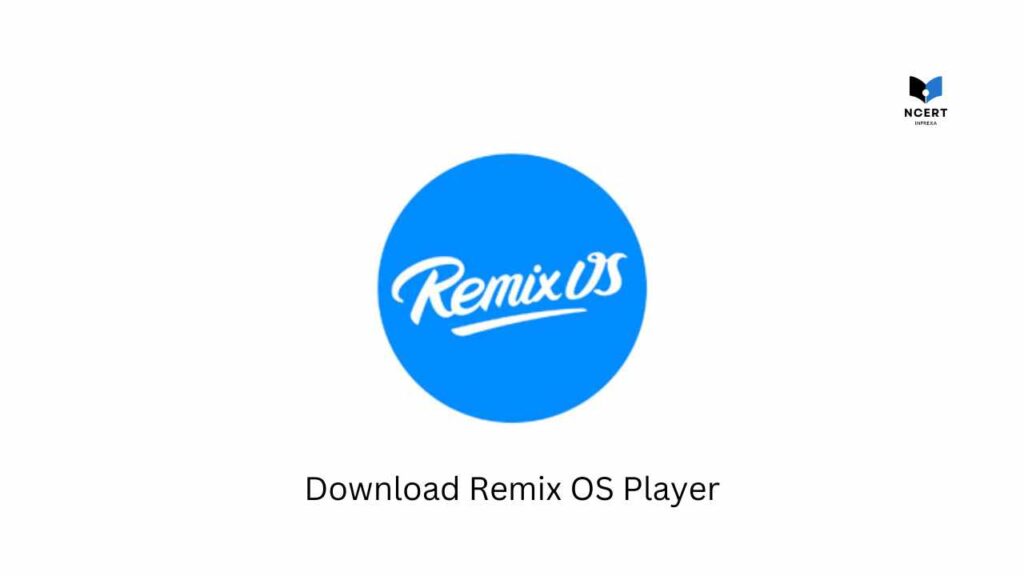 Second, Remix OS Player offers a much smoother and more responsive gaming experience. This is because it uses hardware acceleration to improve performance. As a result, games run better on Remix OS Player than they do on Bluestacks.
Remix OS Player also supports the installation of APK files from your computer. This means that you can sideload any app or game that you want onto your PC, without having to go through the Google Play Store.
Here is the link to download the Remix OS Player for Windows.
7. Manymo
Manymo is a great alternative to Bluestacks if you are looking for an Android emulator that is lightweight and easy to use. Manymo allows you to launch virtual Android devices in your browser, so you can test your app without having to install any software on your computer.
One of the best things about Manymo is that it is completely free to use. There are no limits on the number of devices or how long you can use them for.
You can also take snapshots of your devices so you can save your progress and pick up where you left off later. If you are developing an Android app, then Manymo is definitely worth downloading it.
8. Koplayer
Koplayer is one of the best apps like Bluestacks. It is very easy to use and has a lot of features. It supports almost all the games and apps that are available on Bluestacks.
The only downside of Koplayer is that it does not have as many options as Bluestacks. But it is still a great app and you should definitely try it out.
9. Windroye
Windroye is a free and open-source Android emulator that allows you to run Android apps on your Windows PC.
It is based on the open-source Android SDK and uses the QEMU virtual machine. Windroye is one of the best Bluestacks alternatives as it does not require any installation and is very easy to use.
You can simply download the Windroye ZIP file, extract it and run the emulator.
10. Xamarin
If you're looking for an alternative to Bluestacks, then you should check out Xamarin. Xamarin is a great Android emulator that allows you to run your favorite Android apps and games on your Windows PC or Mac.
Unlike Bluestacks, which is based on an older version of Android, Xamarin uses the latest version of Android, so you'll always have access to the latest features and updates. Additionally, Xamarin's performance is much better than Bluestacks', so you'll be able to enjoy a smoother experience when using it.
Overall, Xamarin is a great alternative to Bluestacks and is definitely worth checking out if you're looking for a better way to run your favorite Android apps on your computer.
11. Andy
Andy is one of the most popular Bluestacks alternatives. It is a free Android emulator that allows you to run Android apps on your PC.
Andy provides a complete Android experience, allowing you to use all your favorite Android apps and games on your PC.
Andy is very easy to use and has a user-friendly interface. You can also use Andy to root your Android device and access features that are not available on the stock Android OS.